30 Day Book Challenge (Day 4)
December 31rst, 2015
Hello there!
How are you all doing? I hope this fourth post of the 30 day challenge finds you swell and well! Without further ado, let us move on to the day's prompt!
Day 4: Favourite book of your favourite series
Hmmm, I have so many favourite series, and I've already talked about them, too. What are you making me do?! I'll be repeating myself FOR SURE. Oh yeah, there may be spoilers, so… beware.
---
So I like the Wide-Awake Princess from the author: E.D. Baker, right? I won't talk about it since I talked about it for so many posts already [I know we're only on Day 4, but I've written other day prompts already, so I know, trust me, you'll get tired of me mentioning her].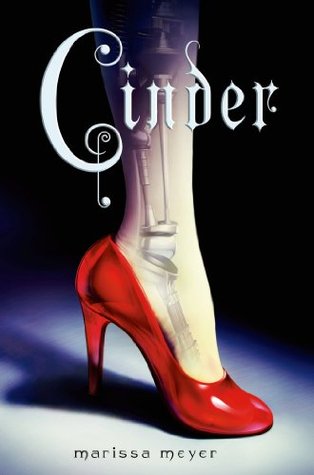 I really loved the Lunar Chronicles by Marissa Meyer this year, and I think that's one of the first times I'm writing about this, I think, so yes, yes, I think I found a good book, haha. Anyways, yeah, I think Cinder in the same series is a pretty good book. It introduces the main characters, Cinder, a cyborg-made mechanic who has a weird immunity to a deadly disease, and Kai, young crown Prince of the New Commonwealth, who has a fanbase and has so many fangirls following him and stalking him, it's not even funny. Despite that, he manages to be somewhat normal and is even somewhat cocky and even flirty. I love it. I read it twice, too, though I'm not sure if I read it twice this year or not, and I still very much liked it and still fangirl-ed very hard whenever the two of them interact together. I guess the reason why I liked this one is because it was about the main OTP of the series Lunar Chronicles. Don't get me wrong, it's not that I disliked WinterxJacin or WolfxScarlet or CressxThorne, but yeah, I preferred CinderxKai. A lot.
There are so many series that I liked, and so many books that I've enjoyed [if you check on the tags, you'll find there are so many posts about those specific books (or maybe the same amount of posts for the books I disliked so highly)], but we'll just stop it at that, because Bayleef just made me realize that I'm still quite behind on working on these posts! What are your favourite books from your favourite series? What books make you so giddy when you pick them up to re-read them, because you know it's going to be a good ride/read? Also, I guess this is so obvious but I'll be reminding you a lot: keep in mind that in a year or so, this answer would probably change, because by then, maybe I'll have forgotten about Cinder or remembered/found another series I enjoyed too much.
---
All right, this concludes our Day 4!
Take good care of yourselves,

 Ponyout!